Do the Swiss send Christmas Cards?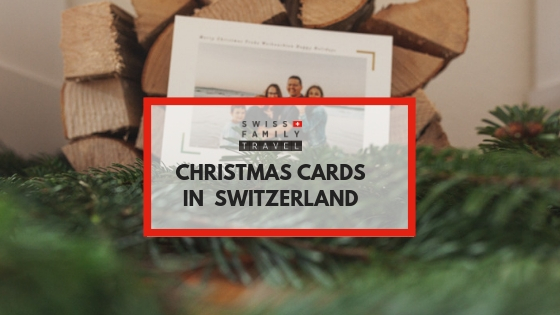 Sending Christmas cards to all a list of family and friends isn't something normally associated with a Swiss Christmas tradition, but over the past 17 years that I've called Switzerland home, this tradition is slowly gaining some traction. Local online photo labs have begun to offer American style Christmas cards with a family photo on the front.
Swiss Crafter Andrea agrees, "Most people who send cards are crafty people— people who like to make cards anyway". But what Andrea notices when she sends out her beautifully homemade cards is that she usually also receives one back. She assumes "that they (her recipients) don't send cards to a group of people but just to those who have sent them a card." But as I do, she sees the trend of sending holiday greeting cards is growing more popular year after year.
Our Family's Tradition
We send Christmas cards with a photo of our family on it to all our family and friends. But this is a tradition I brought with me from Australia. I have fond memories sitting around the table writing Christmas cards as a child and knew it was a tradition I wanted to continue with my own family. But we are the only ones in our extended Swiss family who send them.
We started adding in a family photo to our Christmas cards probably about 10 years ago, and I know a lot of our family and friends who don't see us very often enjoy seeing how the kids have grown over the space of a year. I, too, love looking back on this and the concept of a family photo every year inspired me to create a photo wall with these photos.
But not only do we love sending out Christmas cards, we also love to receive them from friends and family from all over the world. It is so nice to receive so much happy mail during December instead of just a mailbox full of bills. Each card is then hung on our hallway wall, in the shape of a Christmas tree, to be enjoyed the whole season.